Holocaust Survivors Encourage Tolerance and Peace Worldwide
Apr 12, 22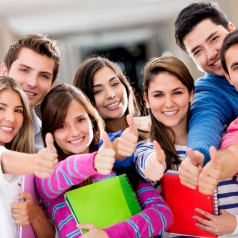 Important Lessons from the Holocaust
Jewish people have been persecuted in Europe and other parts of the world for centuries. During World War II, antisemitism reached a climax in several countries. By the end of the war, approximately 6 million Jews were killed by German Nazis and other affiliated nations. When teaching tolerance to modern youth, you should emphasize some of the root causes of the Holocaust. You want to point out some of the fundamental socio-economic reasons for the brutal genocide of European Jews. In simple terms, millions of Jewish people died because of hatred and other negative feelings held by other members of the society. When teaching tolerance to children and adults, you should always mention the resistance against antisemitism during WWII. There were plenty of heroic individuals who rejected hateful messages that were imposed by various governments in Europe, their stories should be elevated as examples of the best among us.
Stories From Holocaust Survivors
Teaching tolerance is greatly facilitated by utilizing primary source materials in the form of stories from verified Holocaust survivors. Such individuals survived some of the most brutal concentration camps in Germany and Poland. Some survivors also witnessed mass murders and other atrocities in small villages and urban cores throughout Eastern Europe. As you read the stories or watch the interviews, you will get amazing insights on the courage of Jewish prisoners in concentration camps. After the liberation, the survivors felt an urge to share their messages with the rest of the world. Most of the Holocaust survivors encourage the future generation to accept tolerance and peace on a global scale.
Explore the ZACHOR Holocaust Remembrance Foundation at www.zachorfoundation.org for information on Holocaust resources.