Tips On How To Perfectly Teach About Holocaust To High Schoolers
Dec 01, 22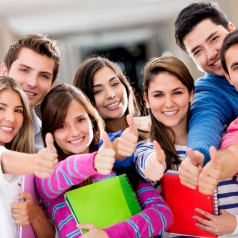 Teaching Holocaust to high school students can be daunting, especially if you're an educator with no previous experience teaching sensitive and complex topics such as the persecution of Jewish people, the rise of Nazi Germany, and the horrors of the death camps. However, while teaching any subject may be challenging at times, there are many ways you can make this process easier for yourself and your students. It all starts by arming yourself with the right tools beforehand. After all, what we know about our subject makes us more confident about sharing that knowledge. Here are essential tips on teaching Holocaust to high schoolers:
Know Your Subject
The first and most important step towards teaching Holocaust to high schoolers is knowing your subject. You need to have a good understanding of this time in history and know the key issues, people, and events that shaped it. This will enable you to create better lesson plans and respond to your student's questions and misconceptions more easily.
Start With a Brief History of The Time
Since the Holocaust occurred during a specific time, it's a good idea to start your classes with an overview of that era. This will help you and your students to understand the setting of the Holocaust and make this topic more relevant and relatable. If you want to take this tip even further, you can use various interactive teaching tools like mind mapping, concept mapping, and timelines to make this information even more engaging.
Guide Your Students to Analyze Events and Behaviors
Students should also be asked to analyze the behaviors exhibited by certain people and groups. For example, you can ask your students to assess why certain individuals participated in the atrocities committed during the Holocaust. Doing so will help your students understand how seemingly normal people can commit such atrocious acts.
Teaching Holocaust to high schoolers can be a challenging and emotional experience. However, you can contact ZACHOR Holocaust Curriculum, who can help you get to the start of your Holocaust teaching lessons by providing you with the right tools. So, arm yourself with knowledge, prepare meticulously, and make the most of this opportunity to engage your students intellectually by visiting their website at https://zachorlearn.org.