Fighting Antisemitism with First-Hand Stories of the Holocaust.
Jun 13, 22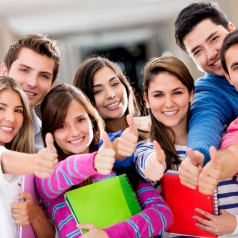 In 2021, a report by the American Jewish Committee found that 1 in 4 Jews have experienced Anti-Semitism. The ZACHOR Holocaust Curriculum (ZHC) is a free, interactive teaching tool that focuses on first-hand experiences of Holocaust survivor Ben Lesser.
Lesson plans.
Covering Eastern-European WWII history, this program offers the first-hand perspective of a holocaust survivor and includes seven unique and impactful lesson plans that contain engaging written content, videos, and photographs. The lesson plans are labeled for both teacher and students to help facilitate the learning process.
They have a plethora of options for anyone looking to educate others, whether they're looking for fully fledged and comprehensive lesson plans or for supporting resources for their own lesson plans zachorlearn.org has their back.
Toolbox & Other Educational Resources
The lesson plans are only part of what ZACHOR Holocaust curriculum offers teachers and students. Beyond the well-developed lesson plans, the ZHC toolbox and additional resources to help support their learning. All resources are built to be comprehensive and reach students of all learning types. The toolbox has a variety of features including:
Tips on Teaching the Holocaust for educators
Teaching the Holocaust is one of the most important steps in reducing the spread of Anti-Semitism. To get started teaching the Holocaust in an effective and impactful way, visit the ZACHOR Holocaust Curriculum's website at https://zachorlearn.org and learn how to educate against anti-Semitism today!