Teaching About the Holocaust With Online Videos and Other Materials
Dec 10, 21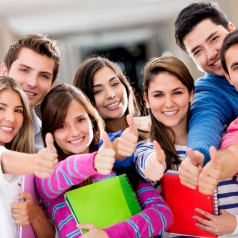 Holocaust Education Programs
As a history teacher in a public or private school, you could find plenty of premium materials for supplementing your lessons. You could customize your lessons on World War II with some Holocaust online courses that are designed for students in various grade levels. Such internet classes cover a wide range of topics about the genocide of the Jewish people during the war. You can create a chronological and logical outline for covering all major events involving this atrocity. For example, the Holocaust online courses usually start with some background information on anti-semitism in Germany and other neighboring countries. Of course, such lessons also focus on the rise of Adolf Hitler and Nazism throughout the Third Reich. Your students will closely follow the sequential lessons that make smooth transitions between different periods of World War II.
Videos and Multimedia Materials
Holocaust online courses typically include videos that are derived from exclusive archives in Europe. By watching the historical videos, students will get a deep understanding of the Holocaust and other interconnected events. Some of the videos include interviews with Jewish prisoners who survived the concentration camps in Germany, Poland and other countries. The multimedia presentations might also show infographics and other animations that are easy to understand for students in middle school and high school. You could easily add custom notes in some of the multimedia clips based on the appropriate grade levels. Additionally, Holocaust educational videos might raise awareness about modern genocides on multiple continents.
Contact Zachor at zachorlearn.org to find online resources about the Holocaust.